Sketchbook Skool WHIMSICAL Homework - 1
I enrolled in another multiteacher Sketchbook Skool class (Whimsical) and watched the new class each week for 5 weeks. But I didn't have time to do the homework then and just now restarted the online class. Rebecca Green, a children's book author, asked us to either draw a character from a favorite book, or illustrate a scene from a book. I love Paris and follow a series of Paris mysteries by Cara Black. I just finished one and decided to draw my vision of the main character - Aimee Leduc. She owns a cyber security firm, but regularly becomes a private investigator.
Aimee Leduc - Private Investigator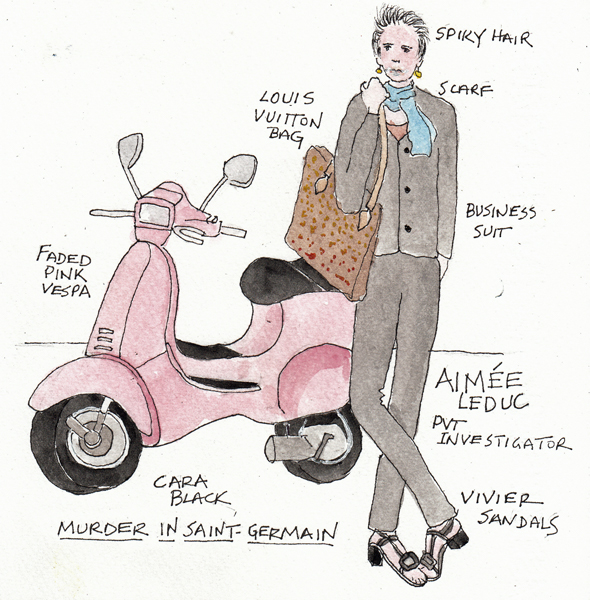 Cara Black's Book: Murder in Saint-Germaine. Cara Black sets her stories in individual arrondisements of Paris, and Aimee lives on Ile St. Louis and travels the city on her "faded" pink Vespa.
Drawing from observation is so much easier for me than drawing from my imagination. I'm hoping that these illustrators help me improve my skills so I can eventually make a short book about my imaginary characters Axel and Alice for my grandchildren.