Non-Dominant Hand Drawings: April 23, 24, 26
Sketchbook Revival Video from Session 3. I signed up for this free online course because I need inspiration as I enter the last few weeks of my dominant hand wrist fracture with cast. Danny Gregory, who I first discovered in the Fall of 2005, with his Yahoo Group Everyday Matters, made me realize how much I wanted to draw and paint in sketchbooks. I was partially retiring from Medicine that summer, and couldn't think of any skills I wanted to develop more.
While watching his video in Session 3 of Sketchbook Revival, I sketched him - while he was talking. This was a new way of challenging me with my non-dominant hand and I used a simple 2B mechanical pencil, and a Sketch and Wash pencil without water for his sweater.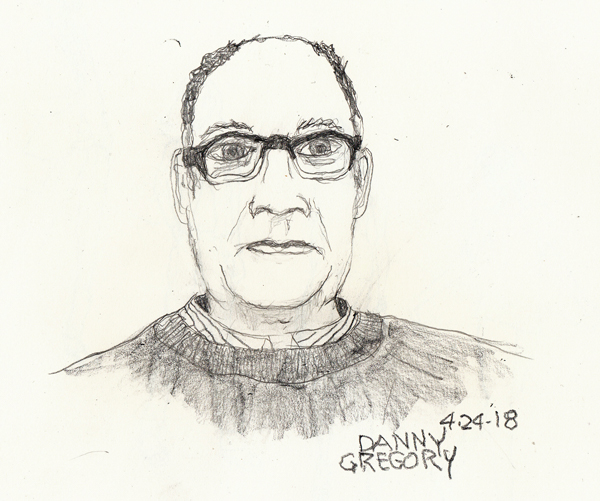 More "line of action" figure drawings from after breakfast: These are perfect little opportunities for me to sketch in pen on quarter sheets of copy paper after breakfast - using a Pilot G-2 10 pen. Before breakfast I haven't had enough coffee!