Two More Weeks of Fashion Illustration at FIT
We continue to learn many mediums for doing Fashion Illustrations during this course. And our professor brings in classic examples from some of the great illustrators and designers. During the last two weeks we used markers one week and brushes and India Ink the next.
Drawing with Markers:
I found this very difficult because I rarely use markers, and of all the drawings I did that night, this was the only one that I managed to both be loose and elongate the image. These sheets of paper are all 18" long.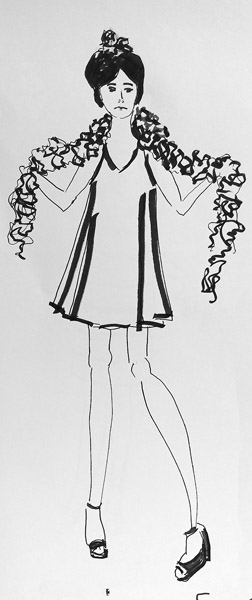 Drawing with Brushes and India Ink: I felt much more comfortable using a brush than markers. The illustration on the right was done by my professor, Janis B. Salek, who is amazing. She wanted to demonstrate the technique she uses with ink and dilutions of the ink - in a bold, elongated figure. She sat down at my easel and just drew this in several minutes! I then tried to use a similar technique for the next fast pose as drawn on the remaining paper on the left.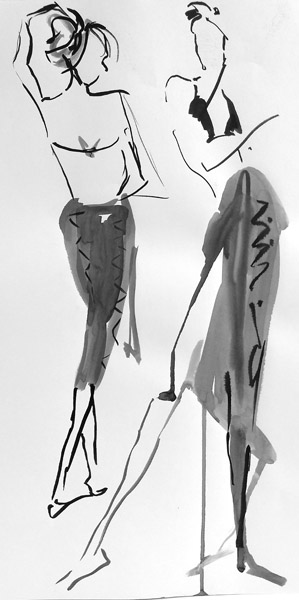 My Next 2 Fast Drawings of the same model: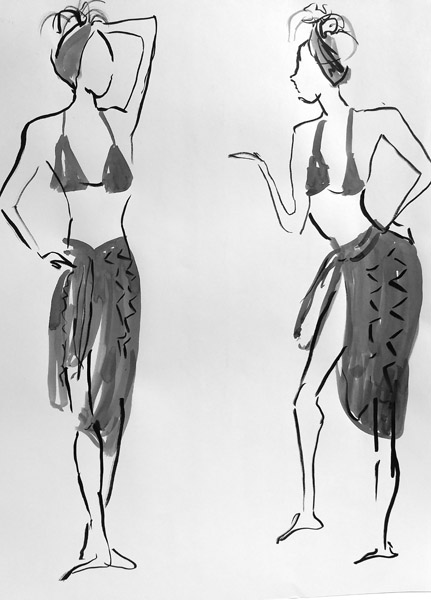 This is one of many subsequent drawings - we had 5 models rotating continually - alone or in groups. It is one that I was most pleased with.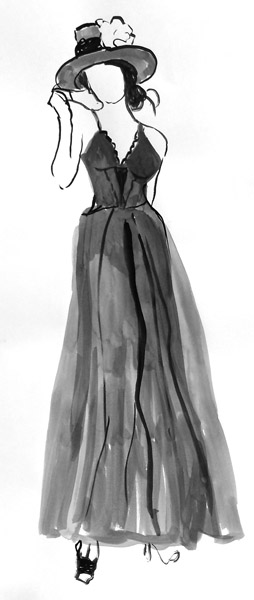 Next week - Collage!