Urban Sketchers NYC February 21, 2017
We had a great day at Weekday Urban Sketchers last Tuesday, and a big crowd of artists. At 10:30, in spite of the cold, we gathered in front of Lincoln Center to draw the Hippo Ballerina in Dante Park on Broadway. She is 15 feet tall and 2.5 tons and really cute! I sketched a frontal and lateral view.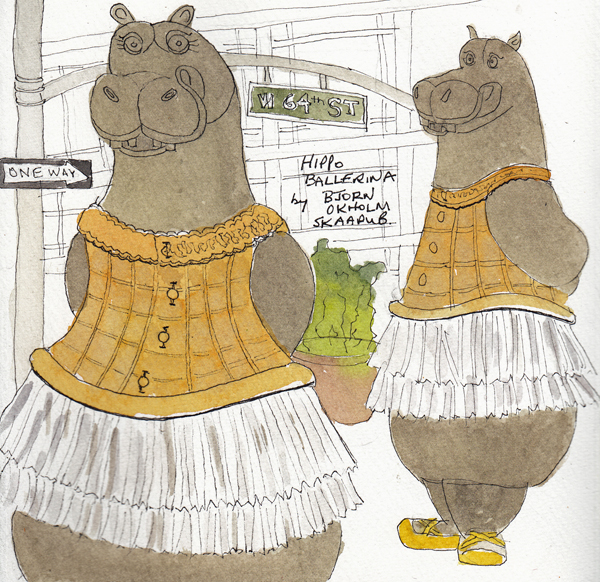 The group then walked around the block to Holy Trinity Lutheran Church for a Juilliard Historical Performance where Juilliard students played period instruments in a free concert. I loved every minute of it and especially seeing a theorbo played for my very first time.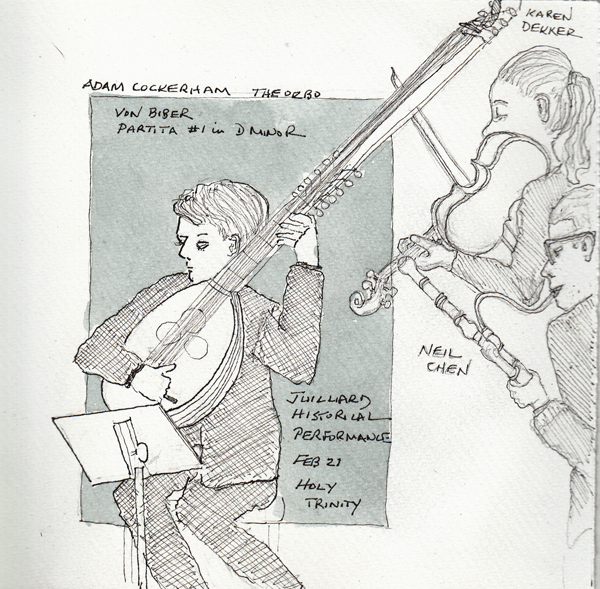 After lunch at the Rubenstein Pavilion we went to the New York Public Library for the Performing Arts to see Curtain Up which celebrates 40 years of theatre in New York and London.