Another Day, Another Grand Daughter for Sewing Lessons
I bought quilted placemats for my young children in 1981 in Ghirardelli Square, San Francisco, and then designed and made more using the same concept. Each placemat has an animal head, paws or legs and tail, and the originals were a lion, a dog, and a monkey. My addition was a rabbit, bear, cat, raccoon, and dragon. Our family used and washed those placemats almost daily for years. I brought the 8 of them with us to NYC in 1993, as patterns and prototypes to make more, but my grandchildren saw the originals and loved using them for all of their meals here with us. Since then I've helped them make specific animals for themselves and many more animals have been made. It is great to set the table using their own specific "animal" and then seeing them find and sit in their place immediately when called to eat. On Christmas Eve, all 8 had their own placemat and seat!
Here is my oldest grand daughter Sydney during early sewing lessons when she made two - one for herself and one for her brother. This was the beginning of the new NYC animal placemats.
http://www.paperandthreads.com/2012/06/making_things.php
Annabelle, my younger grand daughter lives in DC and she has another animal placemat made by Sydney, that she uses when she is here. But she is staying with us this week and finally had more sewing lessons and made an animal of her choice. She is 8 and is getting more and more comfortable using my machine with my help.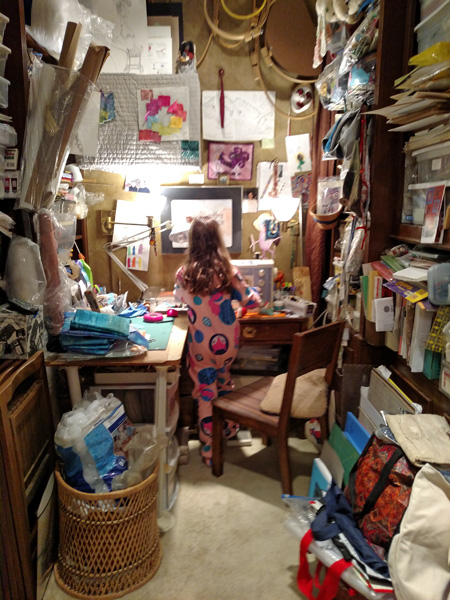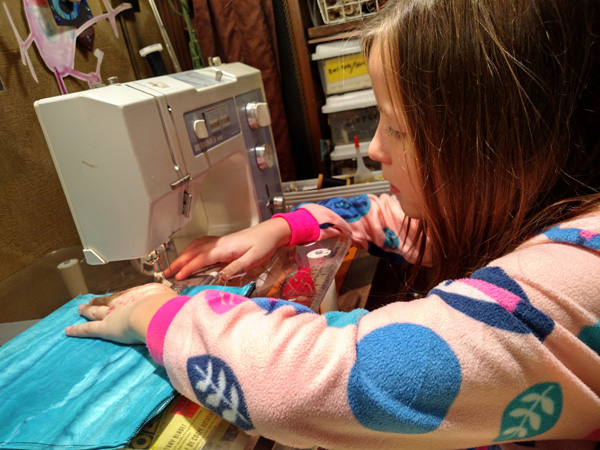 She wanted to make a leopard, and found me a great photo online to make the pattern. But we never figured out how to make the spots, and she decided that her animal looked more like a lioness anyway.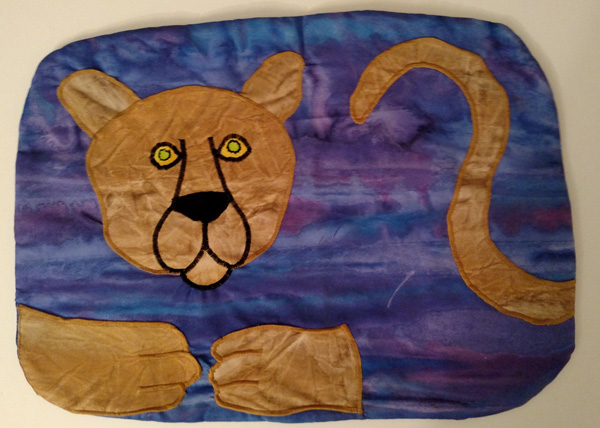 Very proud! She also put together a 9-patch for her brother and we made it into a quiltlet for his animals.