A Portrait of our FIT Class Model
Last week was a blur of food shopping, cooking, cleaning up, fixing leftovers, and lots of time with wonderful family and friends. I literally didn't think about a blog post until I was awakened at 4:10 this morning by someone who called the wrong number from California.
I was finished with my figure painting in my FIT class last week and spent the session doing a "portrait" of the model.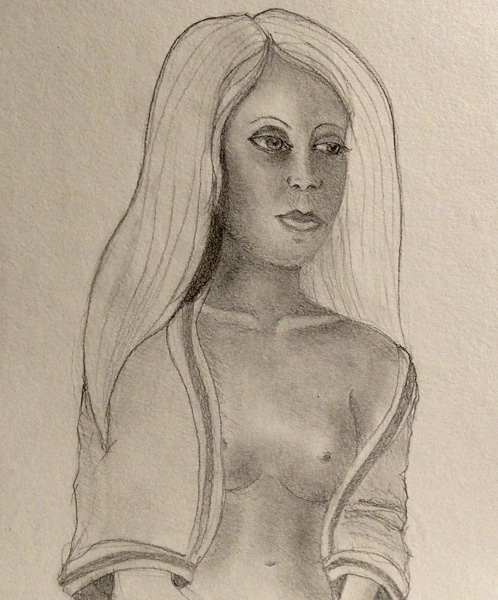 My painting is still in the FIT Studio for our critique session tonight, so I haven't photographed it. I'm not thrilled with the painting, but I am achieving my goal of learning how to better use acrylic paints. I still love pen, ink, and watercolor sketchbook art, but I believe it is a good idea to shake up my brain on a regular basis, and my two acrylic painting classes have done that.