An Acrylic Still Life Painting
I am taking another acrylic painting class at Fashion Institute of Technology (FIT) this Fall. Last semester we painted abstracts. This semester we paint a still life and live models. This is the 20 X 24" still life I did from one of the professor's 4 set-ups. Because of our vacation, I only spent two evenings, not 4, working on it. But I tend to be impatient, so I'm not sure that I could have worked on it for two more evenings.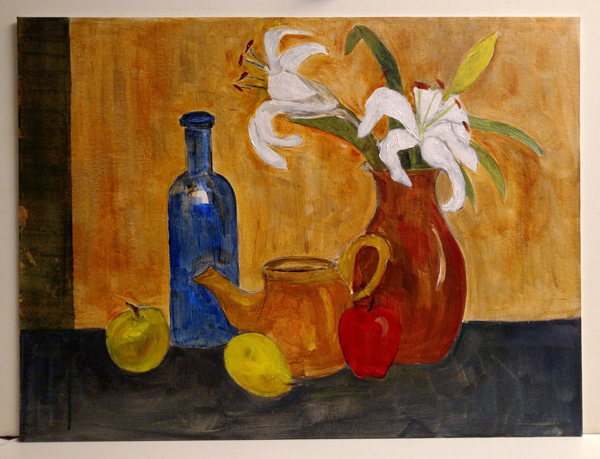 I still prefer working small in my sketchbooks, with pen, ink, and watercolor. But it is always fun to learn something new.