Flowers, Stuart Davis, Ernst Ludwig Kirchner, 9/11 Museum
These are a few of the sketchbook pages I created in the last 2 weeks. I walk through Wagner Park on my way to Battery Park City Figure Al Fresco, and occasionally draw single flowers. These are a few of the flowers that were in bloom on a single day.
I love drawing single flowers and have many sketchbook pages that look like this during the Spring and Summer months. I have no idea what the lavender flowers are. I've never seen flowers that have NO leaves.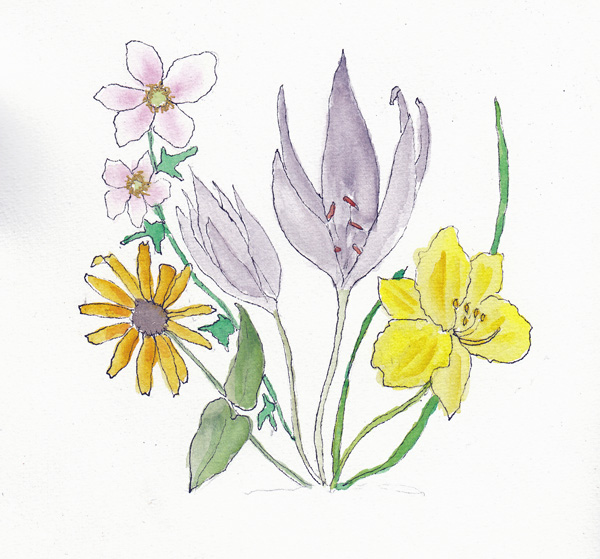 My friend Kathy was visiting from San Antonio and I finally got to see the Stuart Davis exhibit at the Whitney Museum. I love several of his more representational paintings in the exhibit, especially his Manhattan and Paris paintings, and sketched one at the museum and painted it later.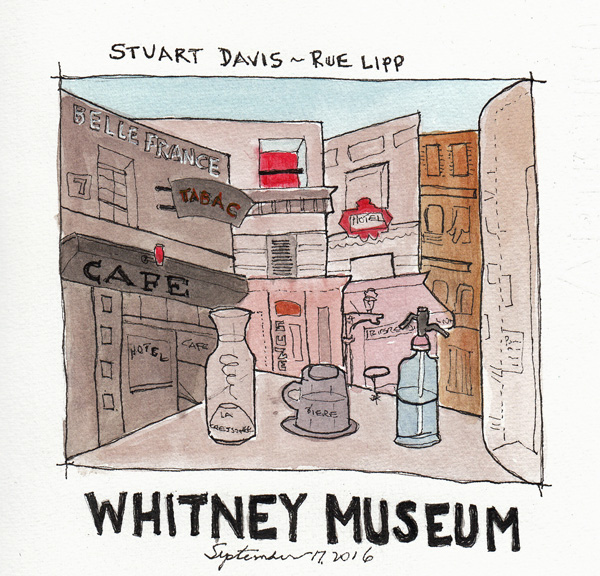 Ernst Ludwig Kirchner is one of my favorite German Expressionist painters. There is a new exhibit at the Neue Galerie and I was inspired to sketch one of his paintings from the permanent collection from the exhibit.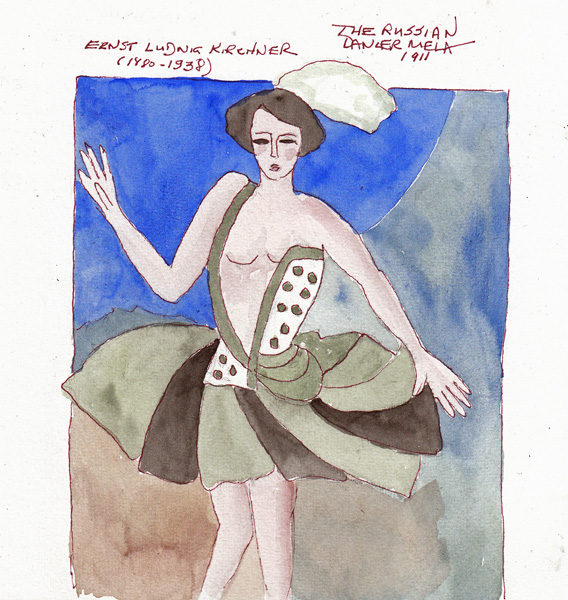 Kathy and I spent hours at the 9/11 Museum - 2 days after the bomb blast in Chelsea. We got an emergency text right before we arrived at the 9/11 museum with the name of the bomber and a New York Times Breaking News email while there telling of his capture. It is a very emotional museum visit and another terrorist event in the City made it even more so. I sketched a badly burned firetruck and then Fireman Dan Potter, from a photo taken while he was sitting thinking about his wife who was on the 81st floor of the North Tower. But she survived!