NYC-NJ Skylines
While Callum was drawing two skylines during our adventure last week, I also sketched but then didn't paint each page until this past weekend (See last post for Callums drawing of the Freedom Tower). I finished both drawings over the weekend and now post them, along with a few highlight photographs.
World Trade Center 1: Freedom Tower - with nearby construction on another WTC building.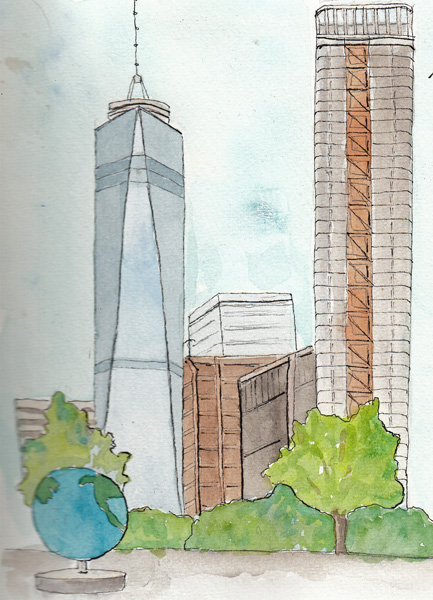 My photo of the Freedom Tower from the base.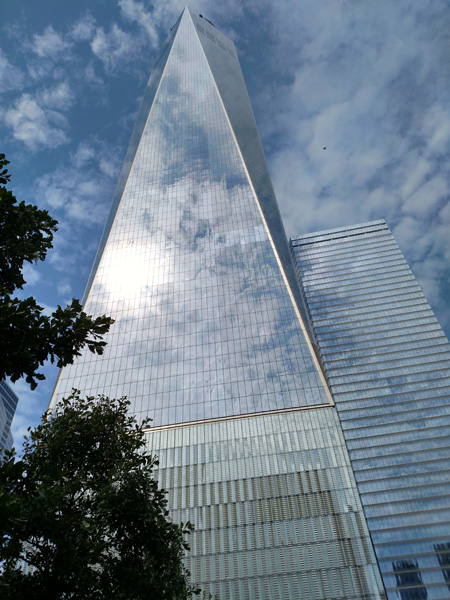 A sketch of the Jersey City skyline from our walk up the Battery Park City Esplanade. There were lots of benches in the shade, and Cal and I sketched, and discussed perspective while my husband finished the NY Times Crosswaord Puzzle. Cal abandoned his drawing so we could discuss drawing 3D boxes viewed first from the top and then the bottom. His curiosity and joy make my day.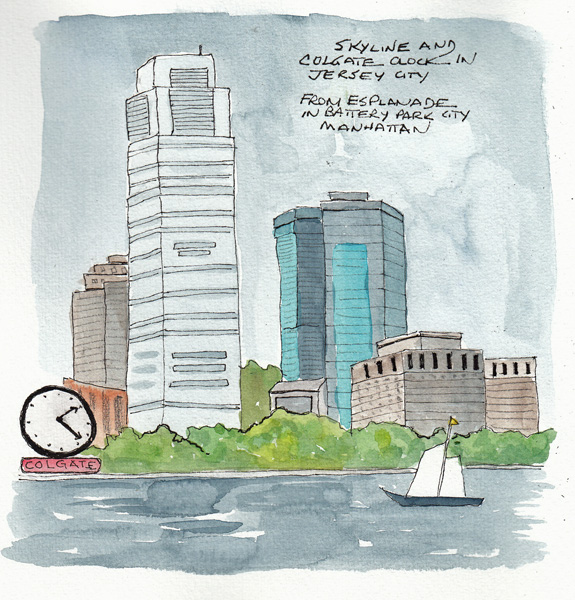 My photo of the Santiago Calatrava Oculus, which is part of the new Transit hub. I still think that it looks like it was "stuffed" between the Freedom Tower and 9/11 Memorial. The retail mall, which extends around the inside of the Oculus on two levels, just opened!