Battery Park City Still Life Paintings
Still Life #1 We had limited props for our still life drawings yesterday, but some of the clippings from the Park Conservancy, including pussy willows, were lovely. I decided to play by drawing the arrangement with a brown watercolor pencil and then painting with watercolor over the watercolor pencil. Brenda Swenson sketched with a watercolor pencil and then painted with watercolor in her demo in Sketchbook Skool Seeing. And I haven't used the technique since then.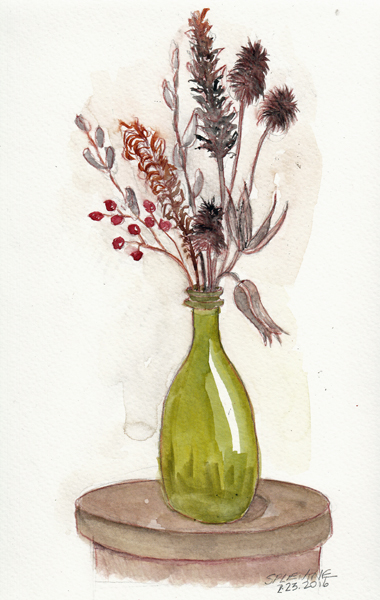 Still Life #2: My 2nd still life was set up with childrens' art tools from a supply closet, and two of my brushes. This was another experiment - using glazing like Felix Scheinberger demonstrated in Sketching Skool Expressing. I put water on my watercolor paper and then dropped in 4 colors to make the background. After it dried completely, I sketched the "tools" in pencil and then painted them in their original colors as a glaze.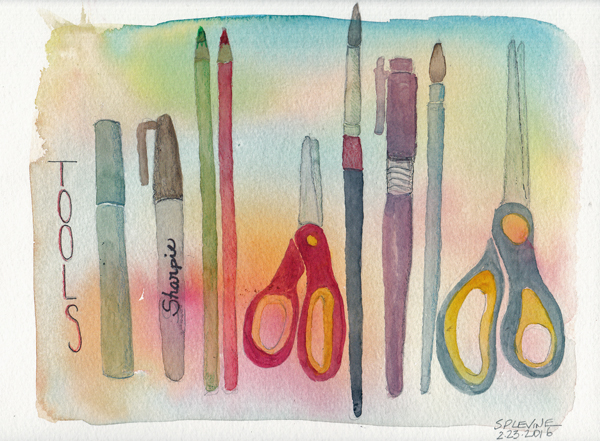 I feel completely free to play when I'm at these art sessions and quickly get in the flow and experiment. It feels great.