Last Drawing Class at Fashion Institute of Technology
Last Class at FIT: I continued to use a dip pen and ink through the remainder of my class and loved using various dilutions of the India ink as washes. These are my last two still life drawings and several faces done only with ink from magazine illustrations as inspiration.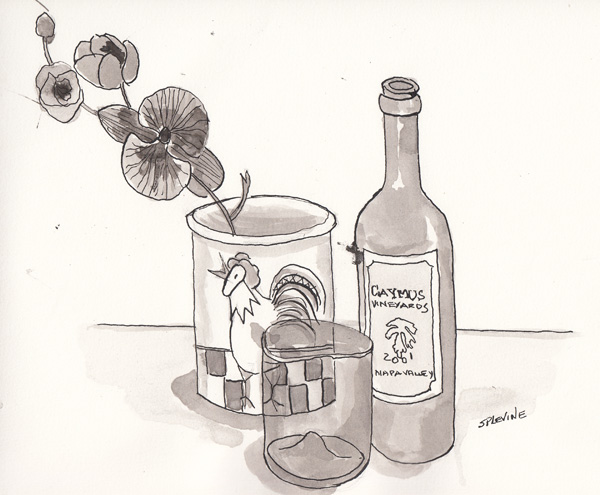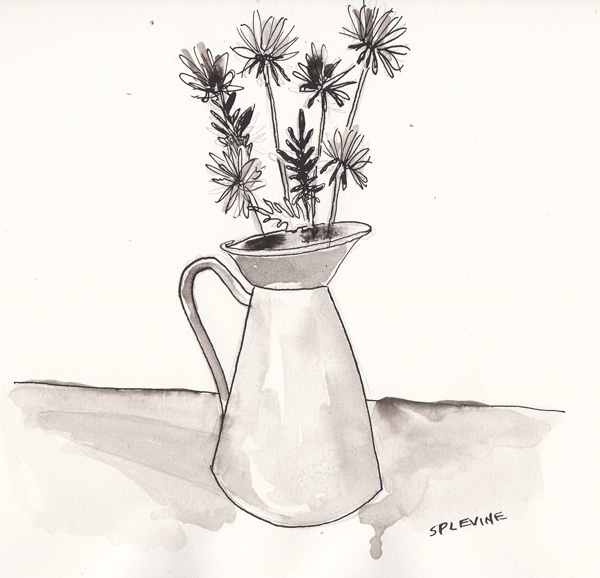 Pencil Free Faces Inspired by Magazine Photos: I almost always do a quick pencil sketch when drawing and use it as a guide for an ink drawing - making corrections as I go. For these drawings, I ended my class time with very quick, ink only, sketches.