Mid-Semester in My Bookbinding Class
We made 5 books in class so far this semester, learning basic skills as we made each one of them. Tomorrow our mid-semester project is due and for this we needed to make a book, using any of our techniques, with added autobiographical content.
The first 3 books were previously posted.
This is Book 4: A Pamphlet Book in Boards. I used plain black book cloth for the cover and my wild, previously created, paste paper for the end papers.
Book 5: A Quarter Round Hard Back Book With 10 Signatures. This was a completely new binding for me and I always wondered how it was done. The cover is made of black book cloth and my paste paper.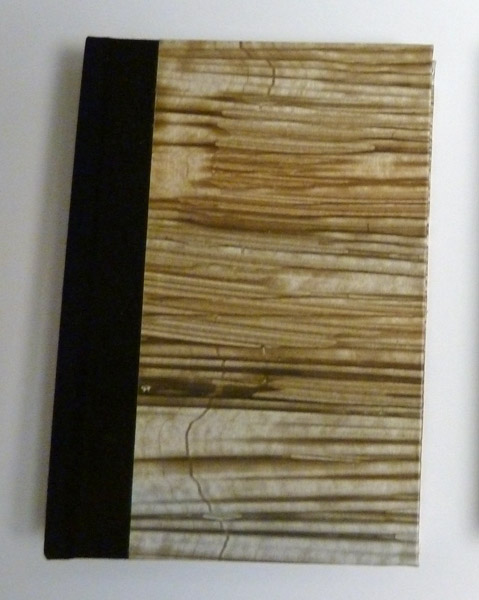 Mid-Semester Project: My Great Great Great Great Grandmother was kidnaped by the Delaware Indians in 1757 in Lancaster Pennsylvania during the French Indian War and then returned to her family in 1764 as part of the peace treaty and return of the captives negotiated by Lt.-Colonel Henry Bouquet. There is good documentation of the kidnapping from Ben Franklin's newspaper, the Pennsylvania Gazette. I saw and touched the newspaper in the the Rare Book Room of the New York Public Library. And there is a handwritten list of captives who were returned to Fort Pitt and her full name appears on it. The list is maintained at the William L. Clements Rare Book Library at the University of Michigan. I always wanted to write the story for my grandchildren and used this assignment to do that.
My hardback book is 40 pages of text with 11 illustrations which are copies of paintings, maps, and lists.
The Cover: With a copy of a painting called the Prize, by John Buxton. I had a lovely email exchange with the artist and I'm thrilled that I could put his painting on the cover.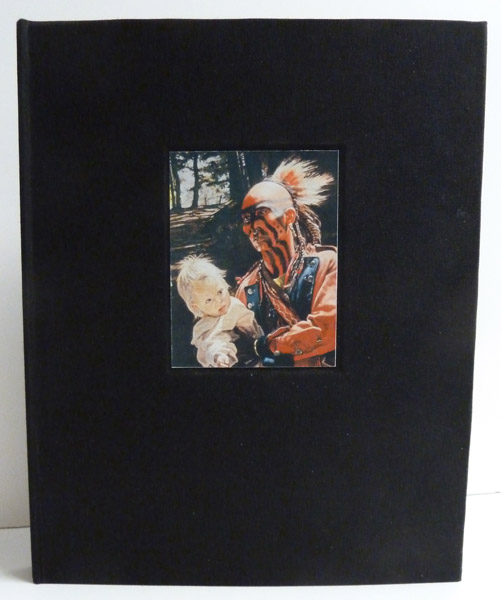 The Title Page: Who Was Christina Wampler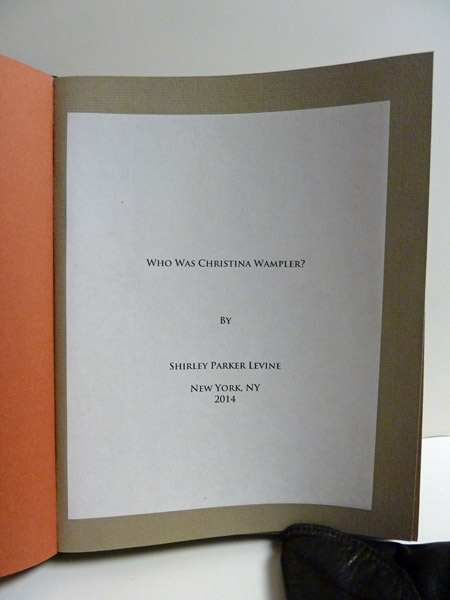 One of the pages - with text and an embedded copy of another painting - One Mile to Bushy Run Station by Robert Griffing.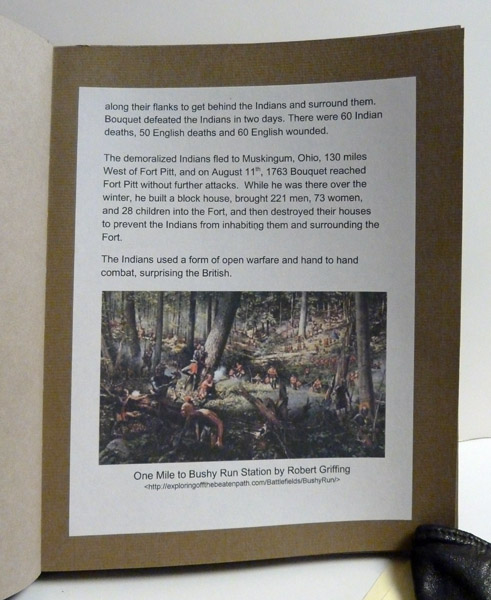 This book was finished just in time for my oldest grandson, Henry, to read it as his 6th grade class reaches the French-Indian War in American History. It isn't perfect, but it was a labor of love!