Sketchbook Skool Homework and Benedicte
Cathy (Kate) Johnson was the Skool teacher this week and our first homework assignment was to draw birds - or other shapes - from nature. We see many birds in the Café in Central Park, but they move very rapidly, too rapidly to see their coloration. The lady at the next table was feeding them breadcrumbs last weekend and I was able to take several photos and use them to both identify the birds and paint them. Now I see and recognize house sparrows everywhere in the City.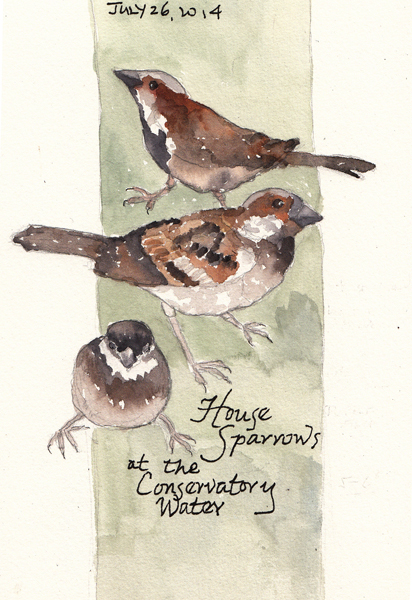 Our second homework assignment was to draw trees, creating depth in the field and varying our greens. She has a wonderful YouTube video showing how she mixes greens.
https://www.youtube.com/watch?v=FRj2XHS4Olk.
I haven't ever had green on my palette and always mix them. But I still learned lots. Landscapes are my least favorite subject to paint and I was glad that I had to do this one if I wanted to follow our Semester 2 class lessons!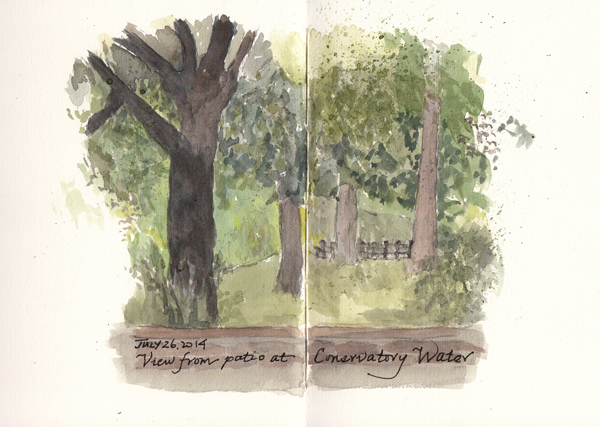 Last Friday I met my friends at Penn Station and took the train to Morristown where 4 of them had a major Art Quilt exhibit named Semper Tedium. Mark Lipinski reviewed the exhibit and posted many photos on his blog - see this link https://theslowstitchingmovement.wordpress.com/. On the way home on the train I sketched Benedicte.