First Beach Visit - 2014
We arrived on a cold, windy, drizzly day - and since then had two glorious morning walks on the beach. This is our 6th annual visit with 4 of our friends that we've known since 1967! We take 2+ mile walks on the beach each morning, do a little shopping for dinner, relax reading, drawing, painting, swimming - and then spend quiet evenings in the house most days doing a variety of different activities. TOTAL RELAXATION!
Here is my husband arriving on the sand for our first beach walk of the season, followed by two photos of the beautiful beach. It was 47 degrees at 6AM each day and barely over 50 when we arrived at the beach!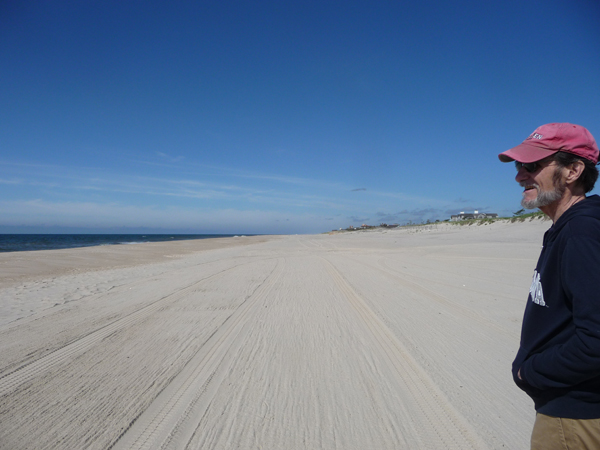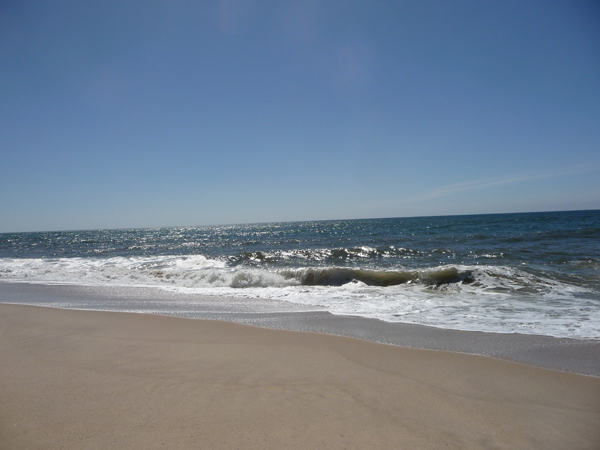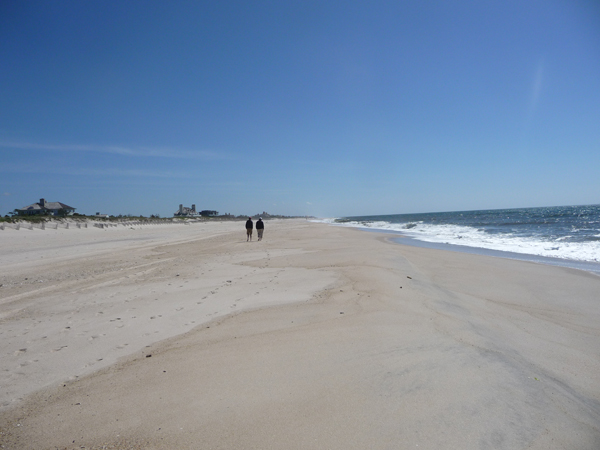 I made a new sketchbook for our summer beach visits and this is part of the title page - which also has all of my contact information in case it gets lost. This is my current palette and one of several sea gulls I painted on the title page.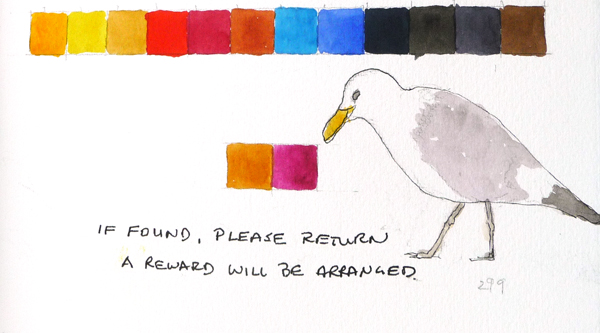 After our walk, we have coffee and breakfast at the snack shop on the beach and relax in the warm sun. These are the two sketchbook pages I did there- one per morning.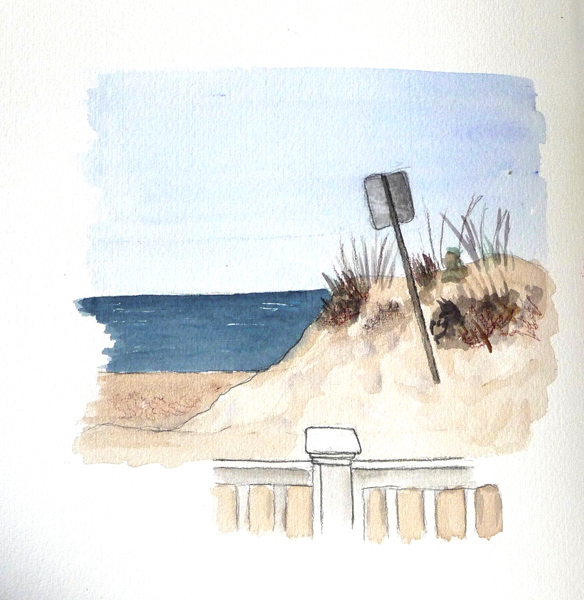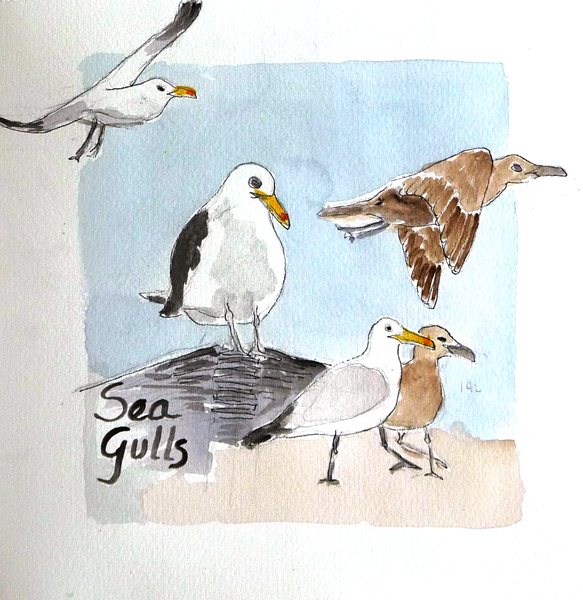 All pages are photographed, not scanned, while here at the beach. Just picture them with nice white backgrounds!