Thanksgiving Fun
We had all of our family and two other families for Thanksgiving dinner this year - lots of cooking and lots of fun!
While we were cooking, I took a print out of Kathy Barbro's instructions for drawing a cartoon turkey for the children to draw. Annabelle and Callum each did the drawing and colored it. And then my grand daughter Sydney said, I want to see you draw it.
So here is mine.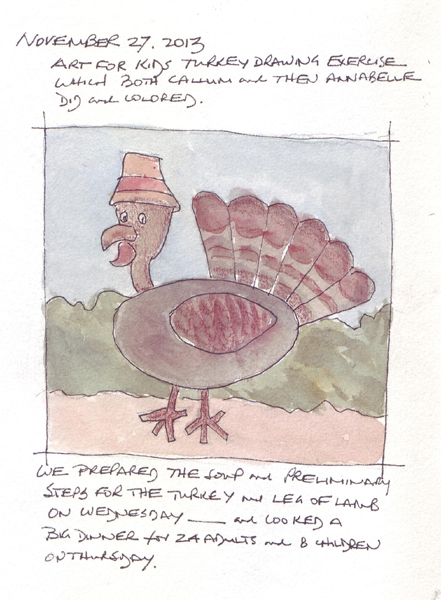 Yesterday our children and grandchildren convened to eat leftovers and my daughter-in-law Lauren kept 6 of our grandchildren busy decorating gingerbread houses. It was wonderful seeing them stretched out along a table with their 6 pre-fab houses that Lauren put together earlier in the day with icing. Here are 5 of them just starting the process.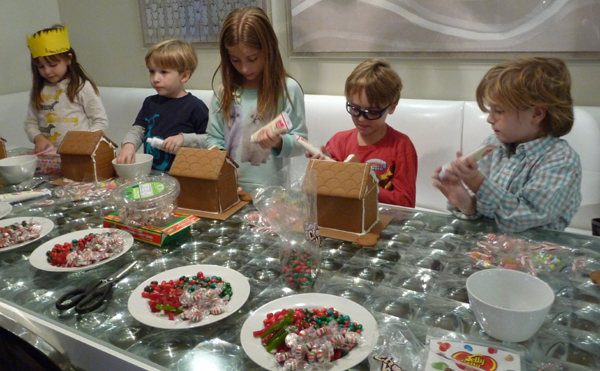 Even 10 year old Henry decided that he wanted to decorate his house.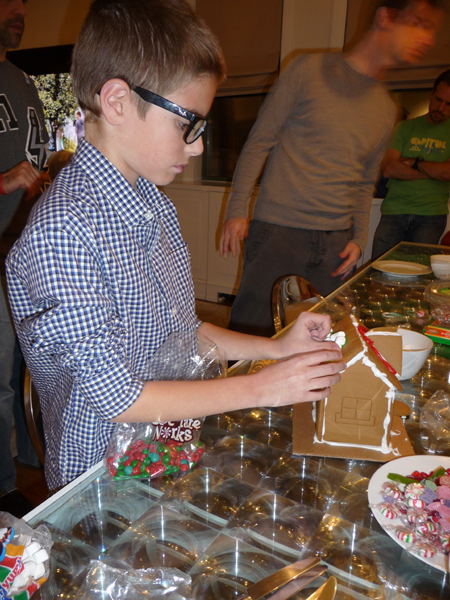 Zach, who is 4, has previous experience decorating these houses and was very focused. But he also ate one M and M for each one he put on his house.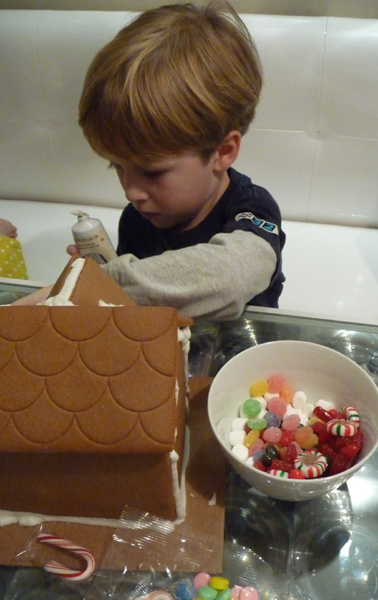 Talented Sydney was the last one to stop.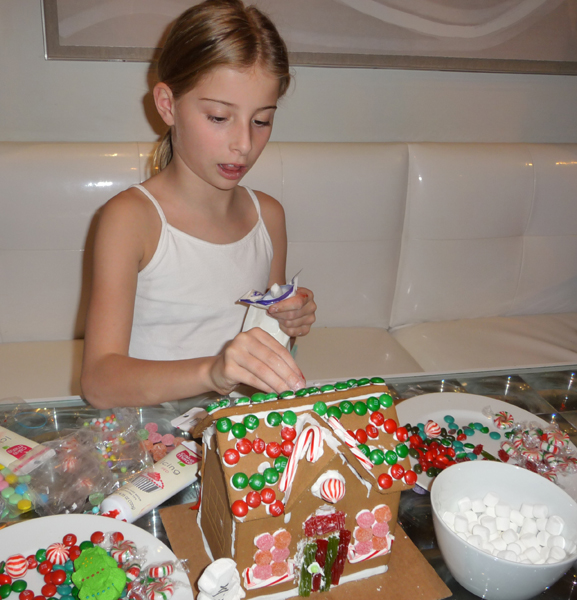 And here is Robbie's house - he makes one every year and is the most experienced of them all.
I hope everyone had a wonderful holiday and now can rest for the remainder of the weekend.