New Adventures in Figure Drawing
I watched the Videos in Stephen Cephalo's Strathmore Workshop and then tried his techniques using 9B graphite and white charcoal on toned gray paper. I used a photo reference for this very experimental drawing.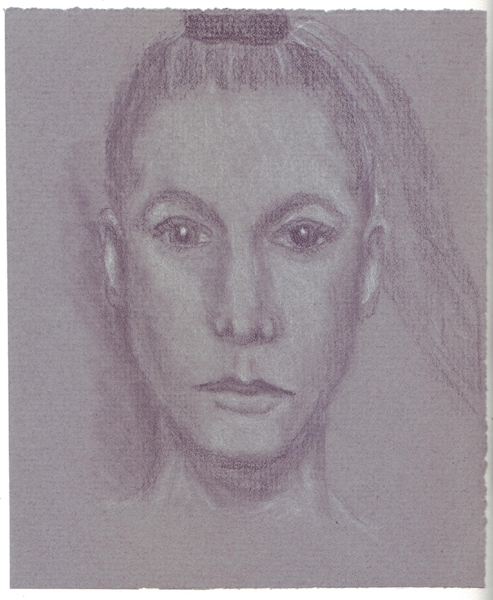 I am taking my very first art class since 10th grade in High School - and was very nervous about it. Did I really want to "study" art in a classroom as opposed to learning on my own? Did I want to have a 3 hour class every week from Aug through Dec? Fashion Institute of Technology (FIT) has a senior scholar program, and unfilled classes can be audited for a nominal fee. I finally decided to take Figure Drawing I and last Monday was my first class. I used an easel for the very first time and sketched the model on 12 X 18 " paper - both totally out of my comfort zone. But I think I'm going to enjoy it.
Here are two 20 minute drawings. Next week 18 X 24" paper - YIKES!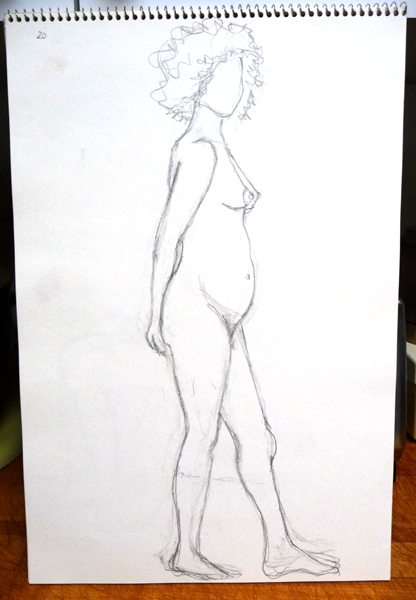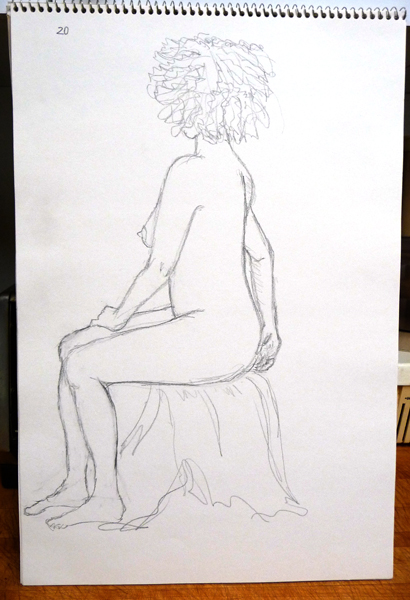 Thanks Vicki for suggestions on how I could get the background photograph blue tinge changed to white using Photoshop.