From Thanksgiving to Christmas
We had a big family Thanksgiving at our apartment on Thursday and I painted the Gerbera daisies I had in the bud vases on all of the tables.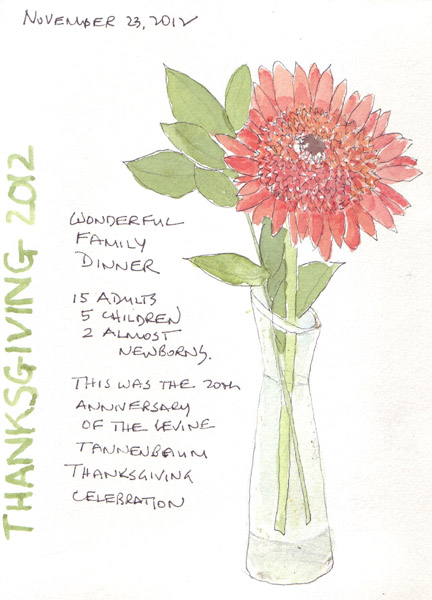 The following day my husband and I relaxed and then I started planning the Christmas ornaments I will make for our grandchildren. I made one prototype in order to work out problems with the pattern. But then I needed to make a second one to tweak things more. Now I'm almost done making a total of 15 Santas - assembly line production.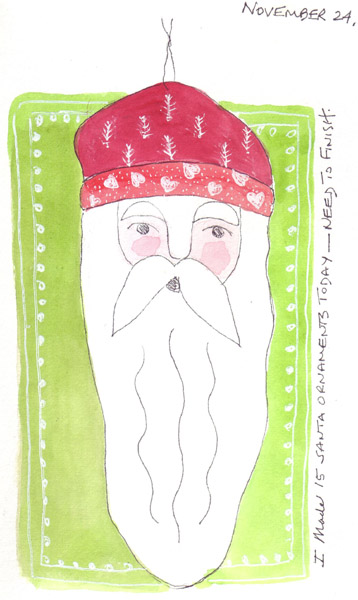 The Santa head is the ornament - measuring about 6" long. The green square is artistic license on the page!