We Had to Come to the Sierra Mountains to See Snow
We are in South Lake Tahoe for the week, and I was finally able to walk in the snow this year. I took a long walk yesterday morning through Heavenly Village - when the snow was so heavy that the mountains disappeared from view. I stopped in the Marcus Ashley Art Gallery when I looked almost like the abominable snowman in my white parka, and found a fabulous Dr. Seuss Art Collection.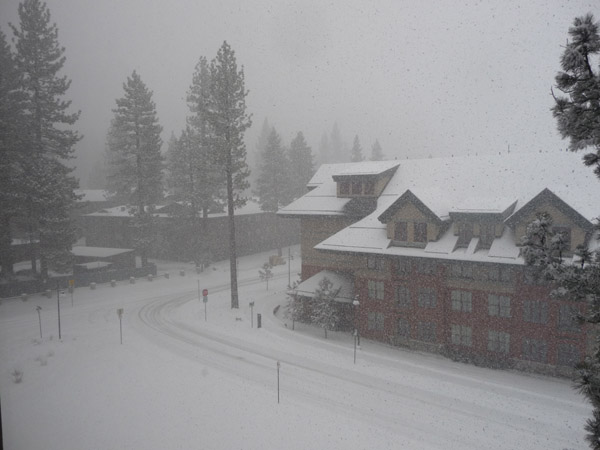 When I was asked if I had any questions, I confessed that my only question was "Can I sketch one of these fabulous little figures?" Not only was sketching permitted, but the Cat in the Hat was put in the viewing area and I was offered a mimosa, or wine, or coffee while I sat and drew the figure! It was 11:30 AM, so I declined the alcohol!
Here is the Cat in the Hat I loved: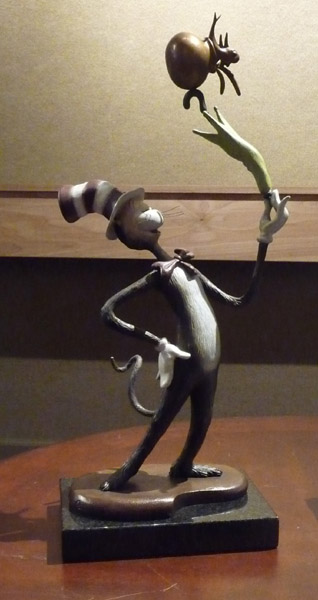 And here is my quick sketch - in pieces because I had a small sketchbook: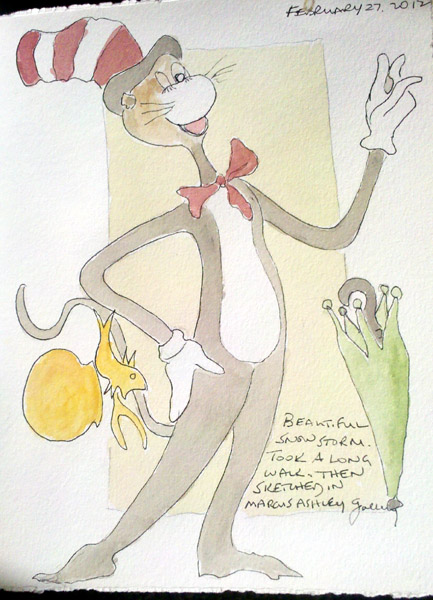 Finally, here is the view from our window this AM - with more snow expected tonight: