I Love Figure Drawing
This shouldn't be a surprise to me since I spent >40 years learning about and caring for the human body. But I still am surprised by the almost unconscious pull toward drawing people. Last week I was tired, and it was raining, and I didn't go to figure drawing, the first time I planned to return after the August break. So I pulled one of my two books of photos off the shelf and sketched two nude figures. They were sketched with a watercolor pencil and then wet to create some shading.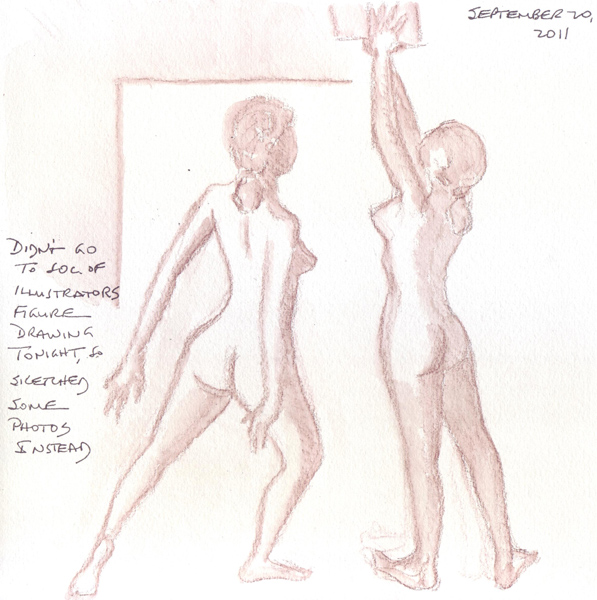 On Friday morning my husband and I went to an open rehearsal of the New York Philharmonic and we sat close enough for me to sketch 3 violinists. I am obsessed with trying to figure out the positions of their hands on the bow and the chords. Their hands are so graceful in those positions. The middle sketch is of Conductor Alan Gilbert's mother. She was a member of the orchestra for many years before her son was selected as the new music director and conductor. As the mother 3 children, including two boys, I am intrigued with this beyond belief. One of my sons chose the same specialty as mine - but in Pediatrics - and I never anticipated that would occur.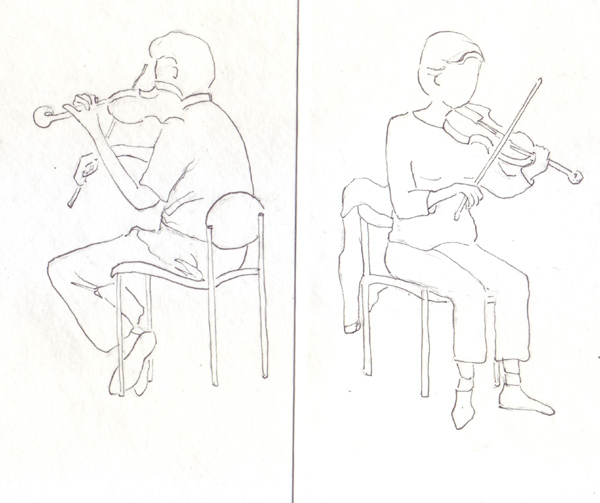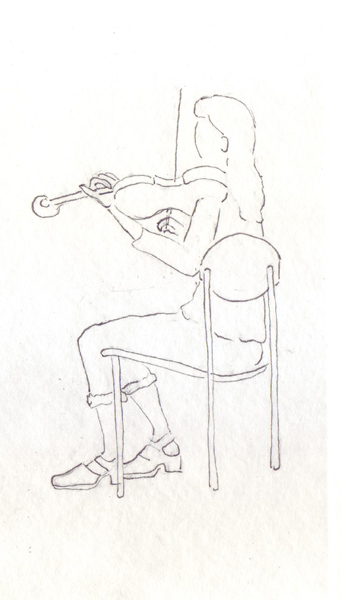 Tuesday evening I had an enormous challenge when I finally returned to the Society of Illustrators to draw. One of the two models didn't come, and the other was, in medical terms, morbidly obese. And she had the biggest hair I've ever seen. She was a wonderful artist's model and her positions were equally challenging. She invited all of us to attend the NY Burlesque Festival this weekend to see her and some of the other models! Here are the two 20 minute poses that I did on watercolor paper with a watercolor pencil. The red color is her kimona.