Mini-Vacation in New Hampshire
We spent 3 days on Silver Lake, near Keene NH. The cool weather was delightful after our 3 sweltering days in New York City. Here are two flowers drawn from the garden - and 3 sketches from a Picasso Art book that our friends had.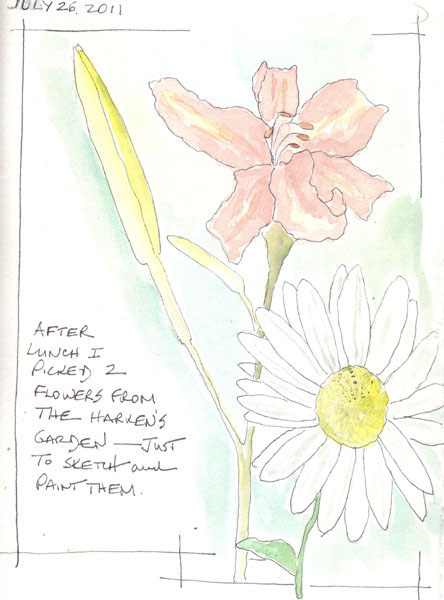 From Draw With Pablo Picasso by Ana Salvador - a nice paperback that our friends purchased at the San Francisco Art Museum during the recent Picasso exhibit. The quotes are from the book.
I keep thinking that if I copy Picasso's drawings, some of his magic with lines, may enter my DNA. What do you think?