Central Park Sketching and Art Meetup Group
Our Central Park Meetup Group met at the Conservatory Garden again and it was beastly hot. However, there were enough non-wilted flowers to paint. They are not labelled and I have little practical knowledge of flowers - but I love drawing individual blooms.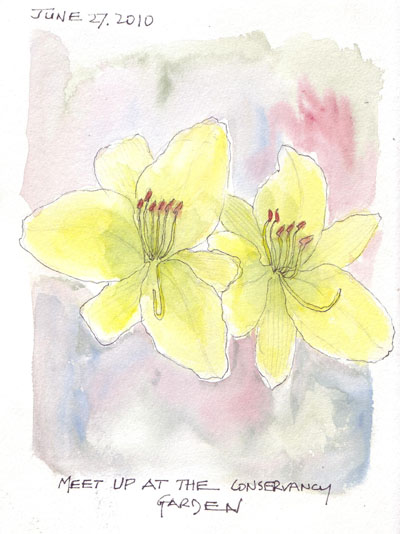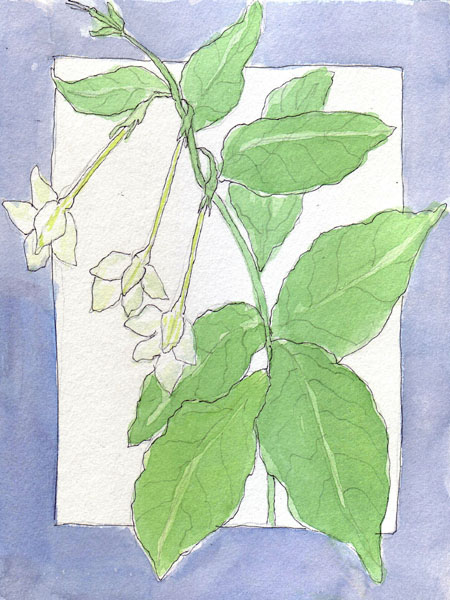 There are two wonderful fountains in the Garden. One of the fountain areas was the site for a lovely wedding. The other fountain, the Three Dancing Maidens, was in bright sunlight. But we discovered that we could dangle our feet into ice cold fountain water until the guards reprimanded us. I drew this fountain twcie before (see here and here) and this time I decided to just draw one of the maidens. I had just enough time before the guards came!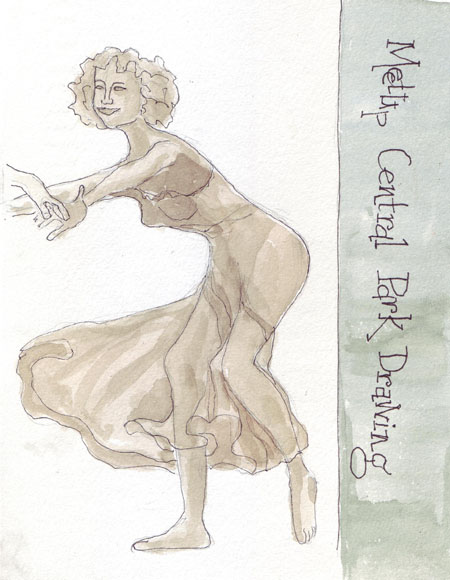 Following Meetup, I went to the Metropolitan Museum of Art for a special afternoon program on Picasso to go along with their huge current exhibit. Francois Gilot gave a long and excellent lecture on her encounter with Picasso, She lived with him for 10 years and had two children with him. Professor Michael Fitggerald presented detailed information about the first private American collectors of Picasso's paintings and the history of the Met vs MoMA and their Picasso acquisitions. Then there was a wonderful French film (The Mystery of Picasso - 1955) in which Picasso drew on one side of a support and we the audience just saw the lines forming and colored inks being added. It was mesmerizing.