Practice Pages
Several practice journal pages from this week:
I am having trouble getting used to the Pentel Pocket Brush Pen and decided that I should sketch a few Rembrandt drawings in pencil and then quickly draw them with the Pentel. I wish that I could control it better, but here they are for all to see. I tried to copy line for line from the Master from his very quick sketches.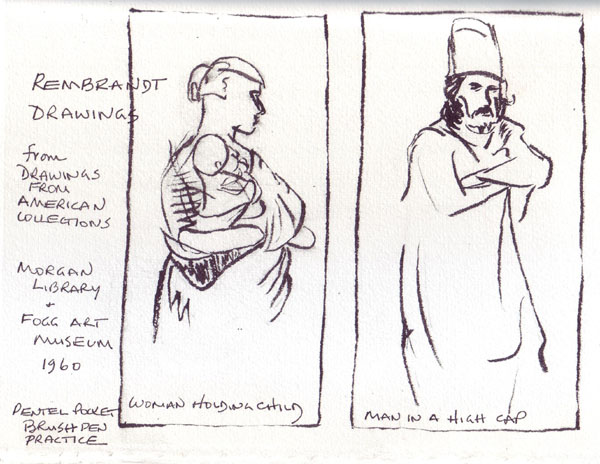 I really liked the exercise described by Joanne last week on the EDM Message Board and finally found a full frontal magazine ad. My favorite drawing pencil is a Mahogany color watercolor pencil and unfortunately it doesn't scan very well. But I was pleased with the exercise and will continue to look for more photos.