Virtual Travel Sketchbook - India
I love my friend Bunny's photos from her trip to India and look forward to sketching and painting some of these interesting people in their beautifully colored clothes. It is a joy to look at her albums for specific photos for my figure drawing practice. This year, as I practice, I will continue to add faces to my figures. Older readers of this blog may remember that I sketched figures or faces, but never together, through much of 2008.
View from the Bus - Delhi to Jaipur Road: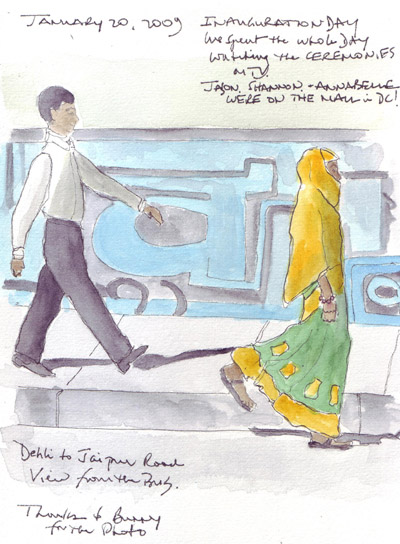 Man in Village Next to Samode Palace: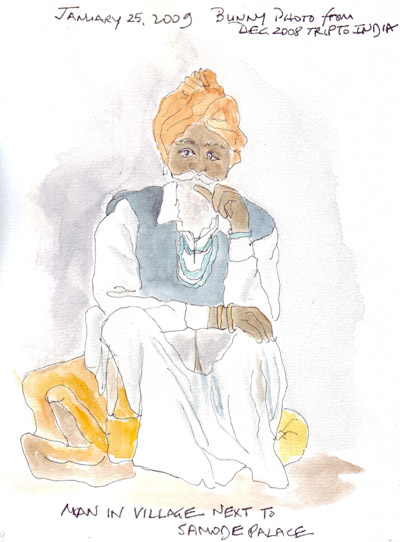 Jaipur - Elephant Ride to Amber Fort: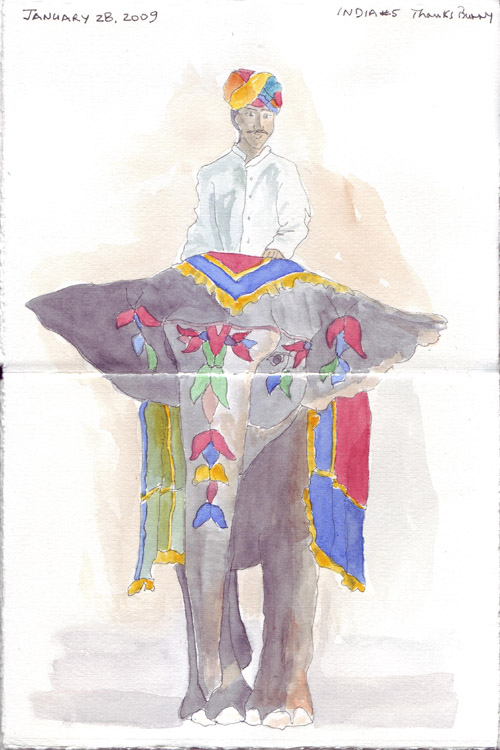 I still have several more figures that I would like to paint from Album #3 - and then 12 more albums to go! Thanks again Bunny.