EDM Challenge #199 (Toes) and Some Thanksgiving Journal Pages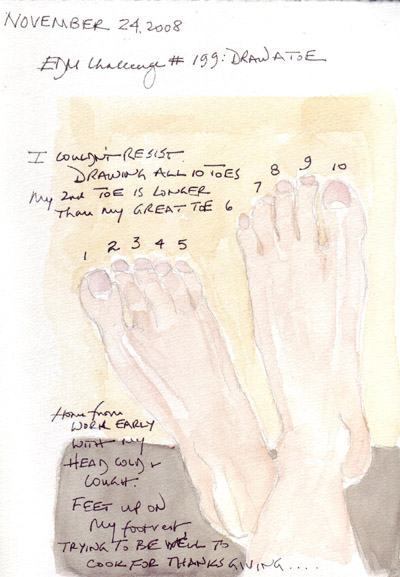 Couldn't just draw one!
My husband and I cook a big Thanksgiving Dinner for our family and friends. It is a marathon of cooking all day Wednesday and Thursday. Over the last 15 years, the champagne and hors d'oeuvres portion has grown to 3 hours, followed by soup, turkey plus stuffing, veggies, rice, and dessert, for a total of 5-6 hours. We love to do it, but increasingly need several days to rest up afterwards.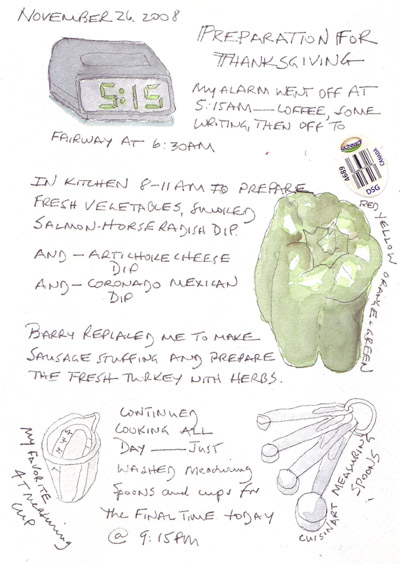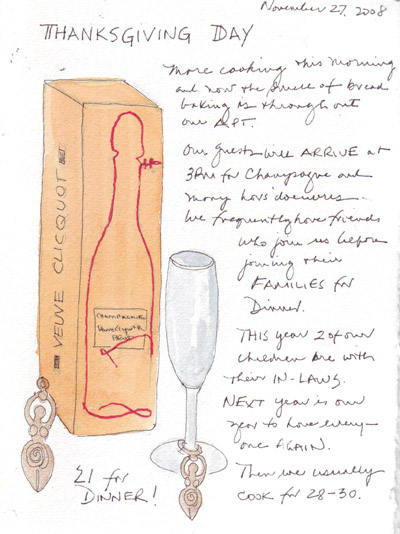 This year we only had this morning to rest because two of our children and their families were moving. I went to my daughter's apartment and helped unpack the 3 children's bedrooms so they had someplace to sleep. My husband went to our son's apartment to help them hook up their TVs.