More Figure Drawing Practice: September
I continue to sketch figures - from many different types of images - for practice. Some are inspired by famous artists, others are from photographs in current periodicals. The only thing that can be said is that I probably am not destined to work in a series anytime soon! My tastes are too eclectic and I like to try a little of everything.
Picasso One-Liner: Taken from a small book of his that I covet.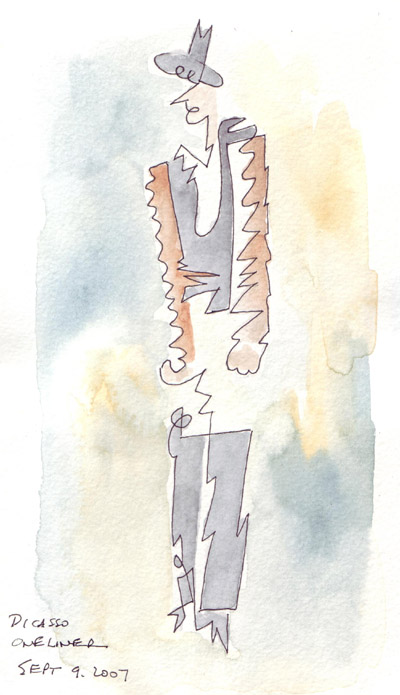 Contour Drawing of a Fashion Photograph as I work on Contour Drawings for exercises in a Charles Reid book [The Natural Way to Paint]: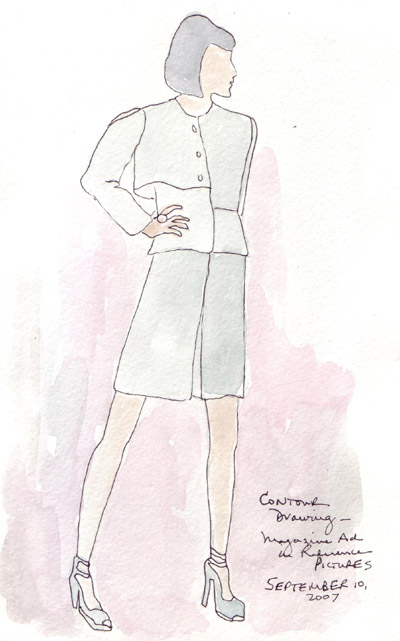 Yoga Photos: I'm still working from photos in the very small second-hand yoga book that I bought last year.
Inspired by Donald Hamilton Fraser's series of Dancers that I purchased at the Royal Academy of Art in London: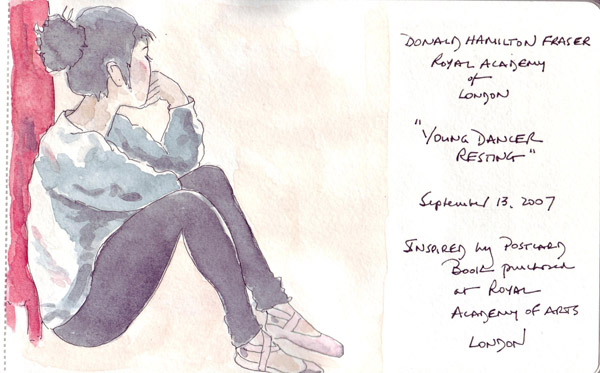 Fashion Sketch: Taken from a Bloomingdale's Newspaper Ad to try these techniques and proportions.
Leonardo and Venezia: Copied from a set of cards that I bought from Palazzo Grassi in Venice. These were sketched in my Michaelangelo Sonnets recycled book so some of the Michaelangelo sketches are included on the paper that I glued in to cover the gap between signatures. These were some strange, but interesting faces!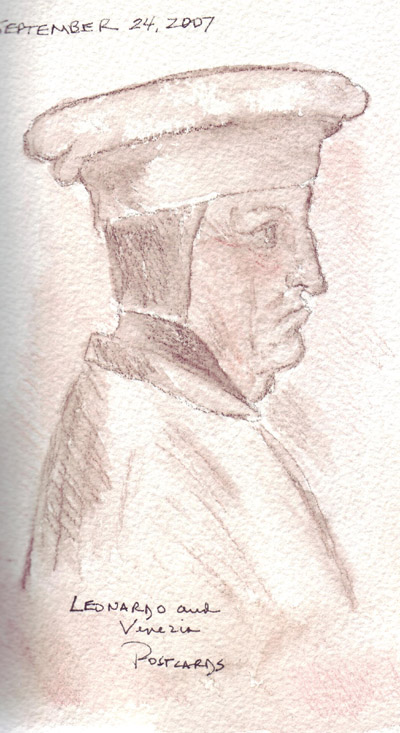 My Feet: My only drawing from life!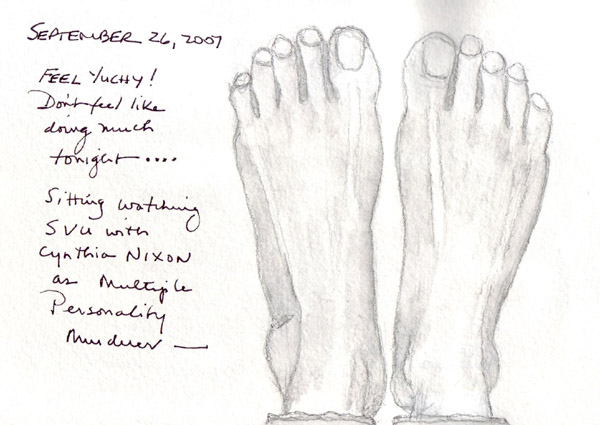 Roman Statue from the Metropolitan Museum of Art: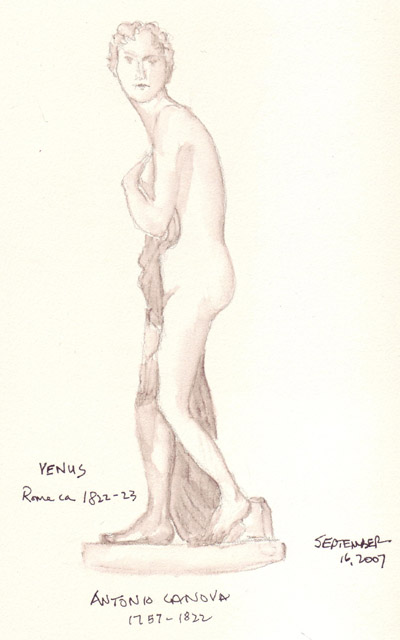 I'm interested to see what October brings. My choice of subjects on nights when I do my daily sketch is very spontaneous - and fortunately I have collected some images that I keep near my sketchbook so I can play with them.