EDM Challenge #125: Draw a Bird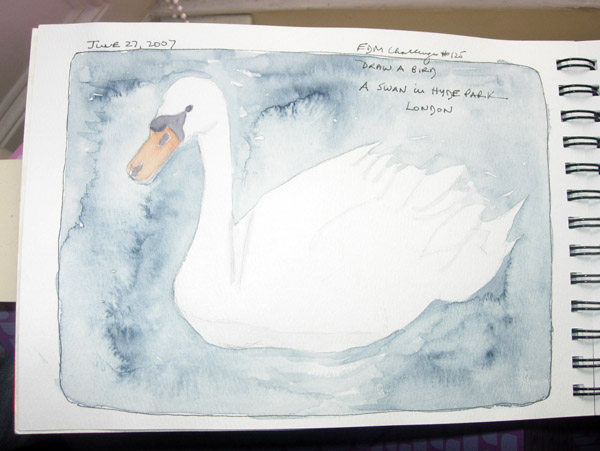 SWAN IN HYDE PARK, LONDON. As I type this Hyde Park remains evacuated and Park Lane closed as police use a robot to investigate a suspicious car parked in/near the underground car park (under Hyde Park with entrance on Park Lane). This follows the discovery of a car bomb on Haymarket at 1AM in Central London. We spent the afternoon at Westminster Hall and Parliament and the crowds didn't look as if they even knew that there was a huge area closed around Piccadilly Circus.
I took this swan photo when we were here in December.