Every Day in May: May 28th and 29th
May 28th: I really like my new book - Nude Figures for Artists - and can probably spend the next year sketching these models without running out of inspiration. This was a quick sketch done with colored pencil - no faces yet and pretty poor hands. But those are challenges that I will work on! Michaelangelo on the left and me on the right. Again having problems with the rough paper - the model didn't have hairy legs!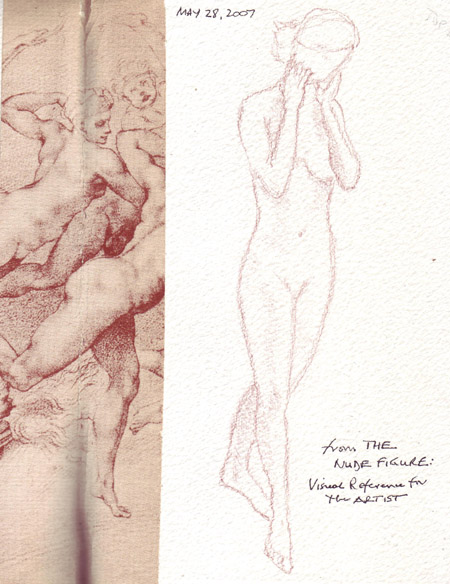 May 29th: I went downtown early this morning to buy a gift for my daughter-in-law who will graduate from Medical School this afternoon! She will begin her Pediatric Residency in June and we will still babysit their son Robbie on Fridays! I then continued to walk downtown, through Washington Square, in the direction of Dick Blick. I stopped for a cup of coffee and did this quick sketch at the SE corner of the park. The proprietor cleaned and polished his cart the entire time I watched!