Bookbinding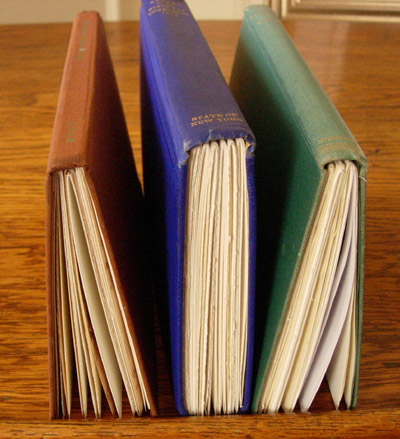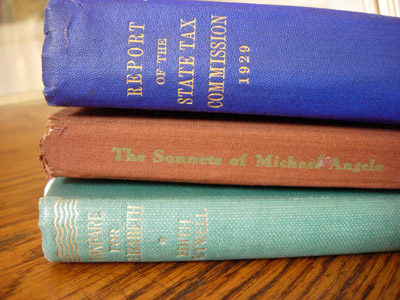 I haven't found a watercolor journal that I really love - and wanted something similar to the Moleskine sketchbook, but with watercolor paper instead of that waxed cream-colored paper. Last year I was intrigued with Jan Allsopp's recycled books and decided that I would try to make some for myself. I searched for very old books that were still in good condition - but unloved - and really cheap. Here are the 3 that I made from books published in the 1940s and sold in London for 1 pound and 3 pounds or in New York City for $1.00. Interestingly, it was the 1929 New York State Tax Report book that I found in London on Charring Cross Road for 3 pounds. I bought 7 different types of watercolor paper to mix in the individual signatures for experimentation and used a coptic stitch for binding, using Martha's excellent instructions.
Fanfare for Elizabeth: I wanted to create a travel journal for some London sketches. I take many reference photos while I'm visiting and only do 1-2 pages in my Cachet London Travel Journals each day (not from photos). I will probably be able to sketch from photos for many months and wanted to recycle a book that was very English. During one of my London visits I read Philippa Gregory's book The Other Boleyn Girl so this book was perfect at 1 pound. I saved the photos that were in the original book and added them to some of my new pages.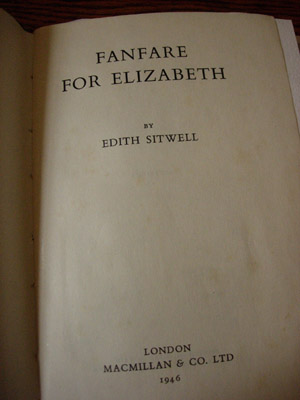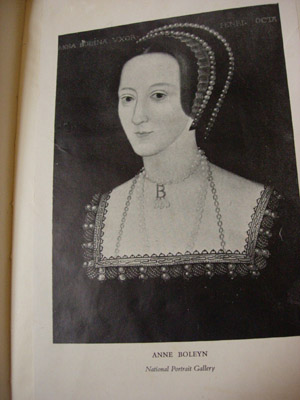 Report of the State Tax Commission 1929 - State of New York: This was the year of our Stock Market Crash so it seemed like a historically important book for my hometown. It was a duplicate from a British Library - and probably doomed to remain on that bookshelf until it was completely discarded. I plan to use it for a travel sketchbook as I play tourist in my own city. I kept the original title page, complete with the British Library of Political and Economic Science seal for the front of my book and used a subway map for the end papers.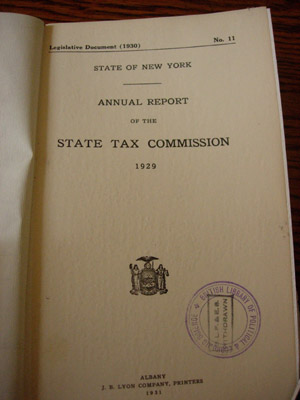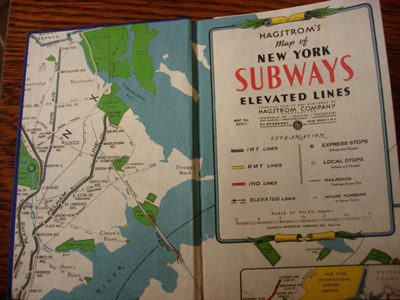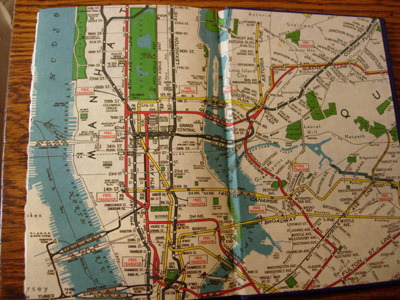 Sonnets of Michael Angelo: This was my $1.00 book bargain - and scattered throughout the sonnets were Michaelangelo drawings! I added as many original pages as I could in my signatures and used a map of Italy as the end papers. The spine wasn't in great shape so I strengthened it with book cloth on the inside and hoped for the best. I am working on figure drawing this year and will add my sketches/paintings to this journal.