Summer Camp Mail Art
Three of my Grandchildren are in Summer Camp for 7 weeks, and even if they never manage to send notes to us, I still write to them weekly. Last summer, as part of a Sketchbook Skool homework assignment, I sketched an imaginary character that I named Axel. Several of my grandchildren played a role filling in the back story and deciding on a name. Last summer I added a drawing of Axel to my letters. This summer I'm adding drawings on the envelopes. This was the first drawing added to the envelope.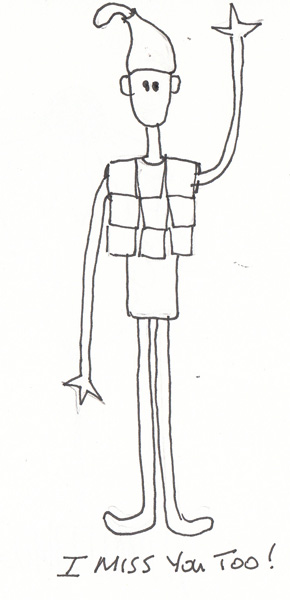 This is the drawing I made for the second set of letters, and a photo of one of the envelopes.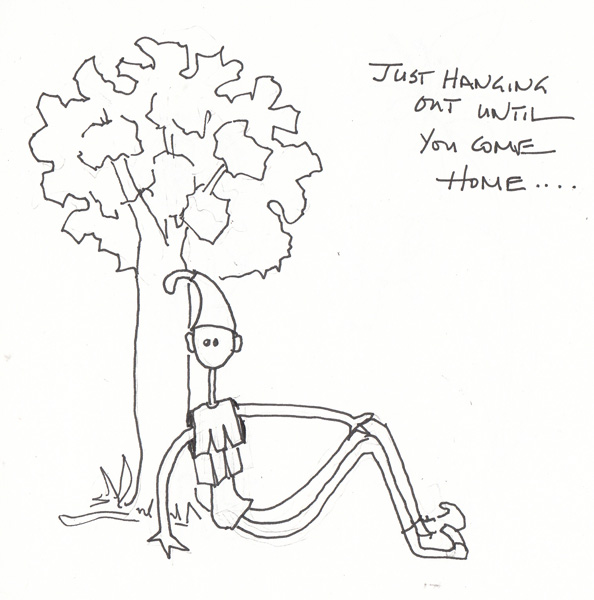 Envelope